Welcome! Today we're hosting a Simple Scrapper Team blog hop using this month's Simple Scrapper Premium Membership templates. I documented a trip to the Boeing Flight Museum that we took with our sons when we first moved to the Seattle area. It's a fantastic museum, and we visited numerous times when they were younger. I've never scrapped these photos, which were printed (I scanned them), and was pleased to make something of a set of photos that might otherwise be forgotten. After trying several approaches with flight-themed embellishments, I decided to go for a cleaner, simpler page in the end. The embellishments didn't add anything to the page.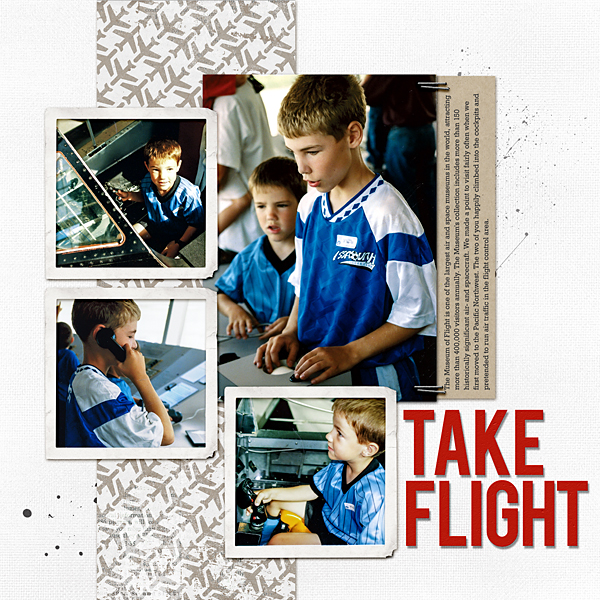 Supplies: Anna Aspnes paper; Robyn Meierotto "Let's Go" paper; Katie Pertiet kraft paper, photo frames, paint splatters, staples; Bebas font (title); Rockwell font (journaling)
Want to win a one-month Simple Scrapper Premium Membership! Visit the team member blogs and look for the entry link. Entries will be pooled and one winner selected at 11:59pm on Tuesday, November 6. You may enter from multiple blogs.
Use this link to enter a giveaway for a one-month trial subscription to Simple Scrapper: http://ow.ly/ctrlx
Check out the inspiration from the rest of the team:
The Premium Membership at Simple Scrapper provides skills and shortcuts to help you simplify and find more meaning in your memory keeping.