This week the CAS-ual Friday challenge is to create a Clean And Simple project using the colors-lime, aqua & navy.
I almost always enjoy color challenges and had some time to take two different approaches with my submissions.
The first uses one of my favorite Paper Smooches sets – "Reflections."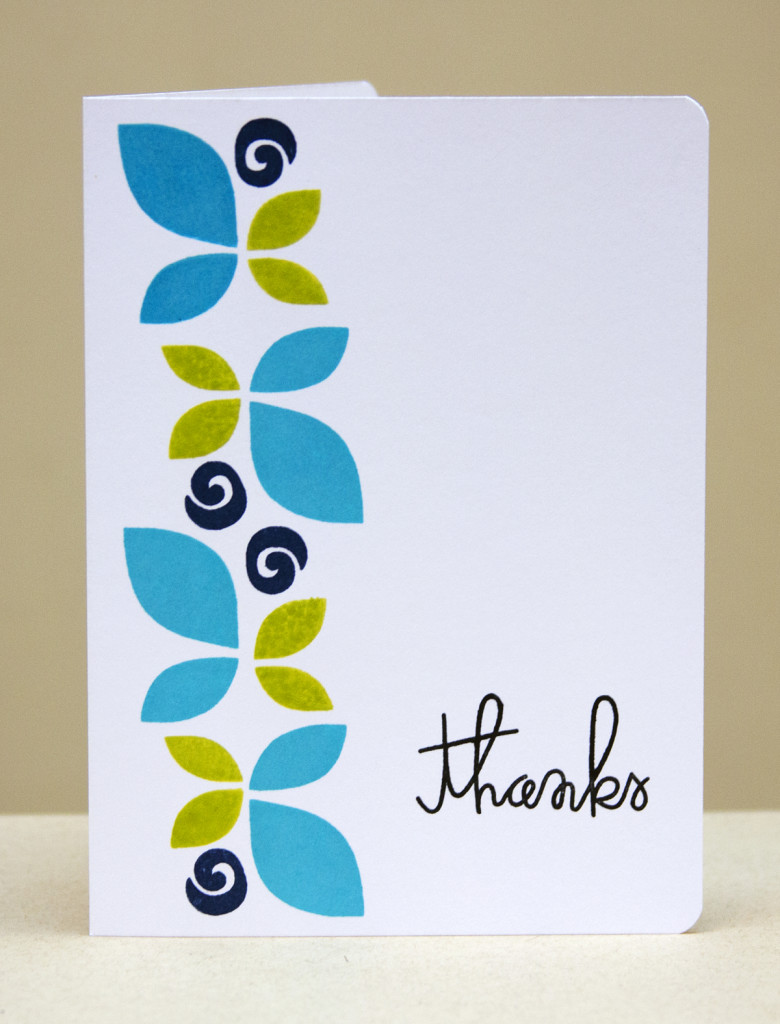 Supplies: Paper Smooches Reflections; Paper Smooches Simply Said; Memento + Archival inks
My second approach was a happy accident. I don't own a nesting star die set; I own a Sizzix set that has four stars on one block. It took some finagling to position the banner strip in just the right place on the star die. I had planned to adhere the three banner strips to the card and have the negative space be empty. In other words, the stars would be the white of the cardstock underneath. But when I saw that the punched stars could be put back into the banner die strips, I decided I liked that idea better.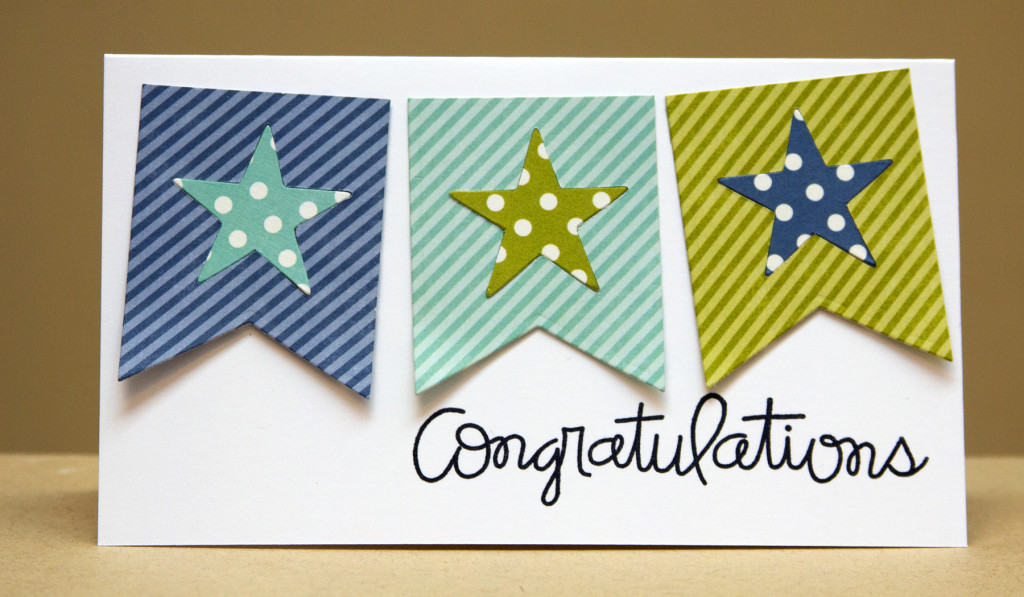 Supplies: Echo Park papers; Paper Smooches Simply Said; MFT banner die; Sizzix star die; Memento ink