Hello and welcome to Day 1 of the Taylored Expressions November 2017 Release Sneak Peeks. The November products being sneaked will be released Thursday, November 2 @ 7 AM PST!
Today the focus is on calendar gifts and the introduction of a new Display Easel die set.
I have created calendar displays for January, February, March, and April 2018. I have shown four different colors for the Display Easel. (In reality, you would probably only use one easel and tear off the calendar each month.) The Easel die includes a ledge die on which each month's scenes rest.
Let's start with a look at January!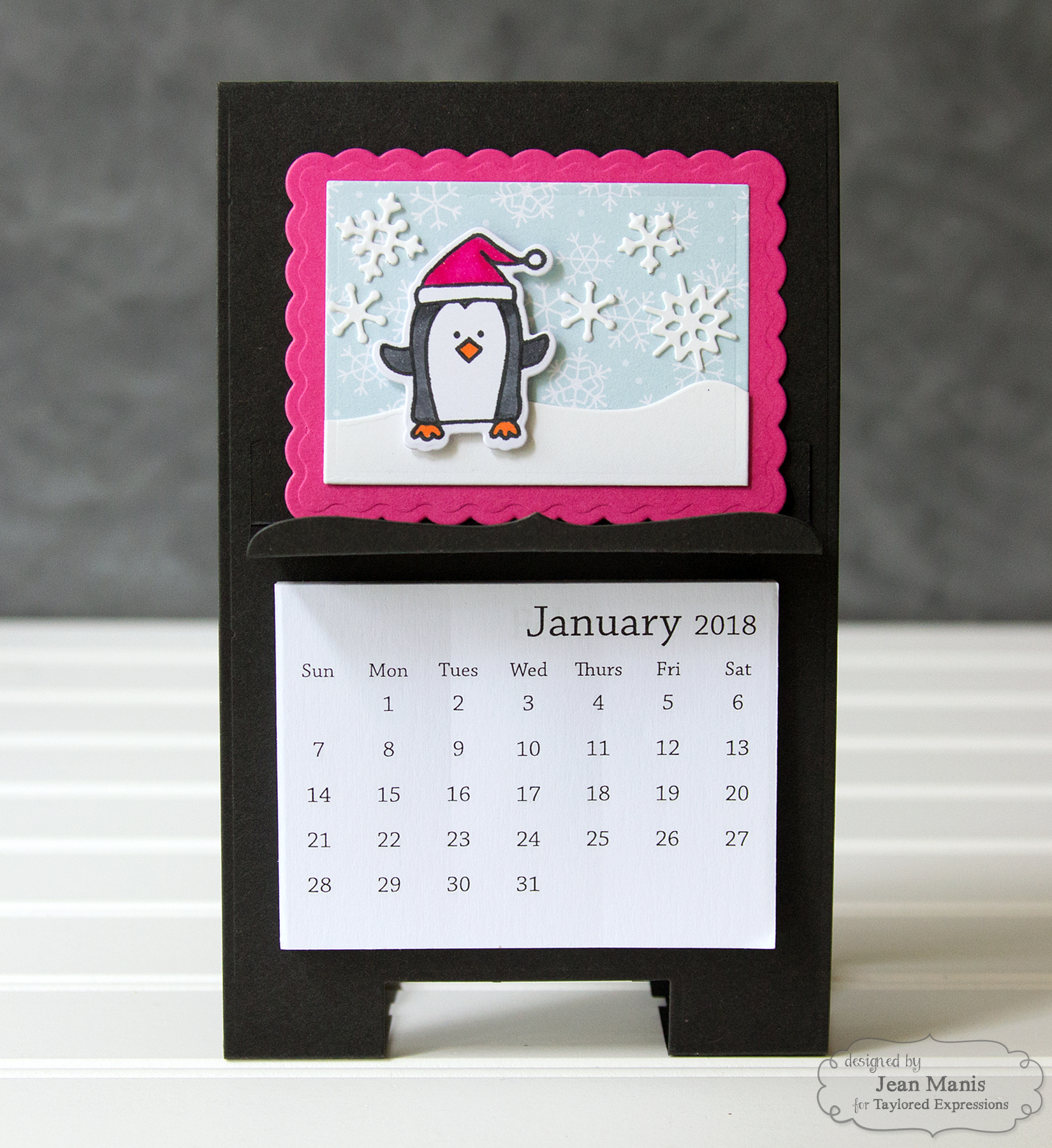 I stamped and colored the Calendar Critters image and added him to a scene created with Build a Scene – Calendar – 5 x 7 and the Little Bits – Snowflake Confetti. The Build a Scene Christmas patterned paper was cut with the rectangle die in the Display Easel set, as was the scalloped frame. These dies make creating the scene a breeze.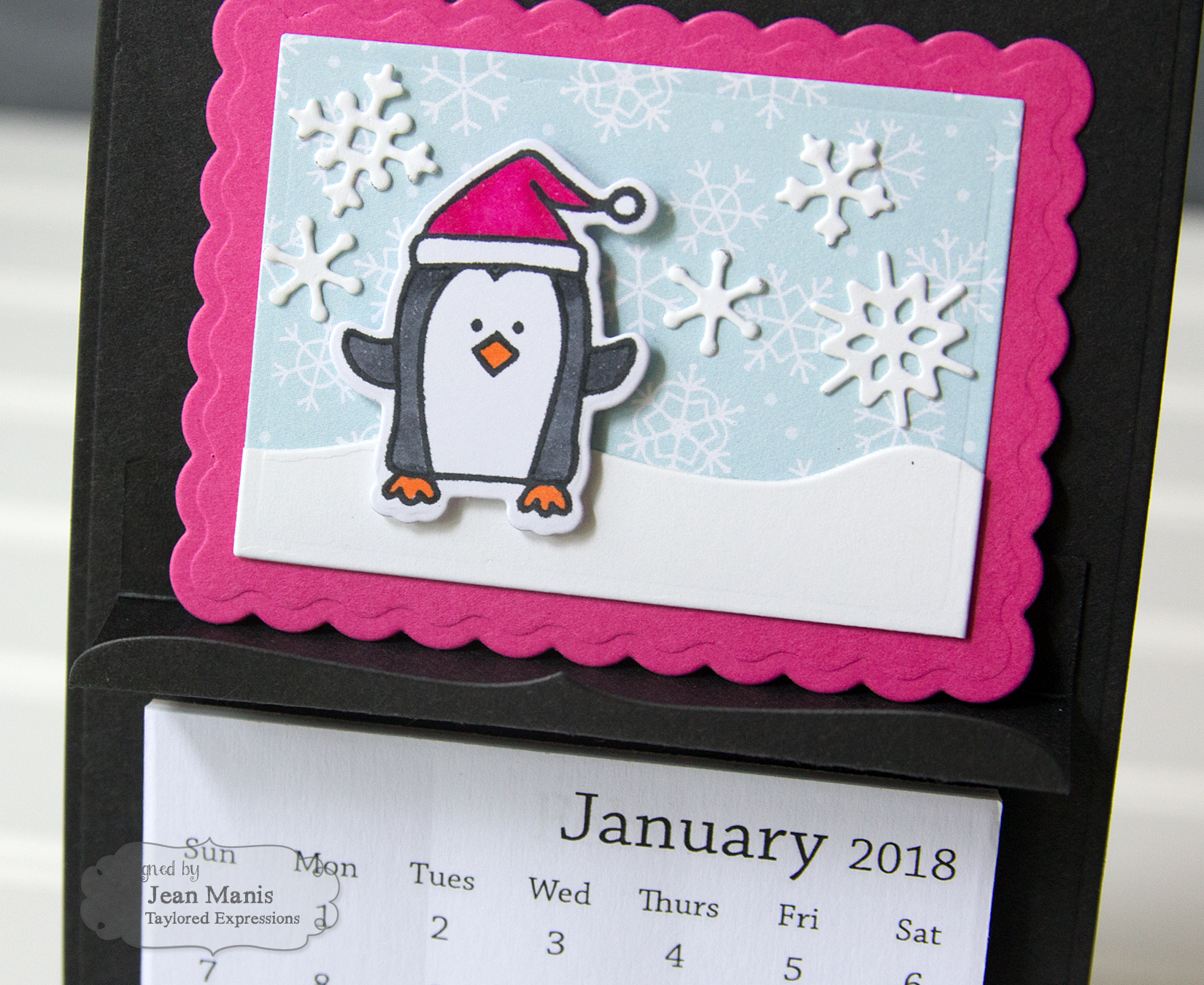 From month-to-month, I changed up the colors and patterned papers to coordinate with the season. For all of the scenes, I added die-cuts for texture and visual interest. These calendar scenes came together quickly following the formula – Copic-colored critter, background patterned paper, die-cut scene pieces.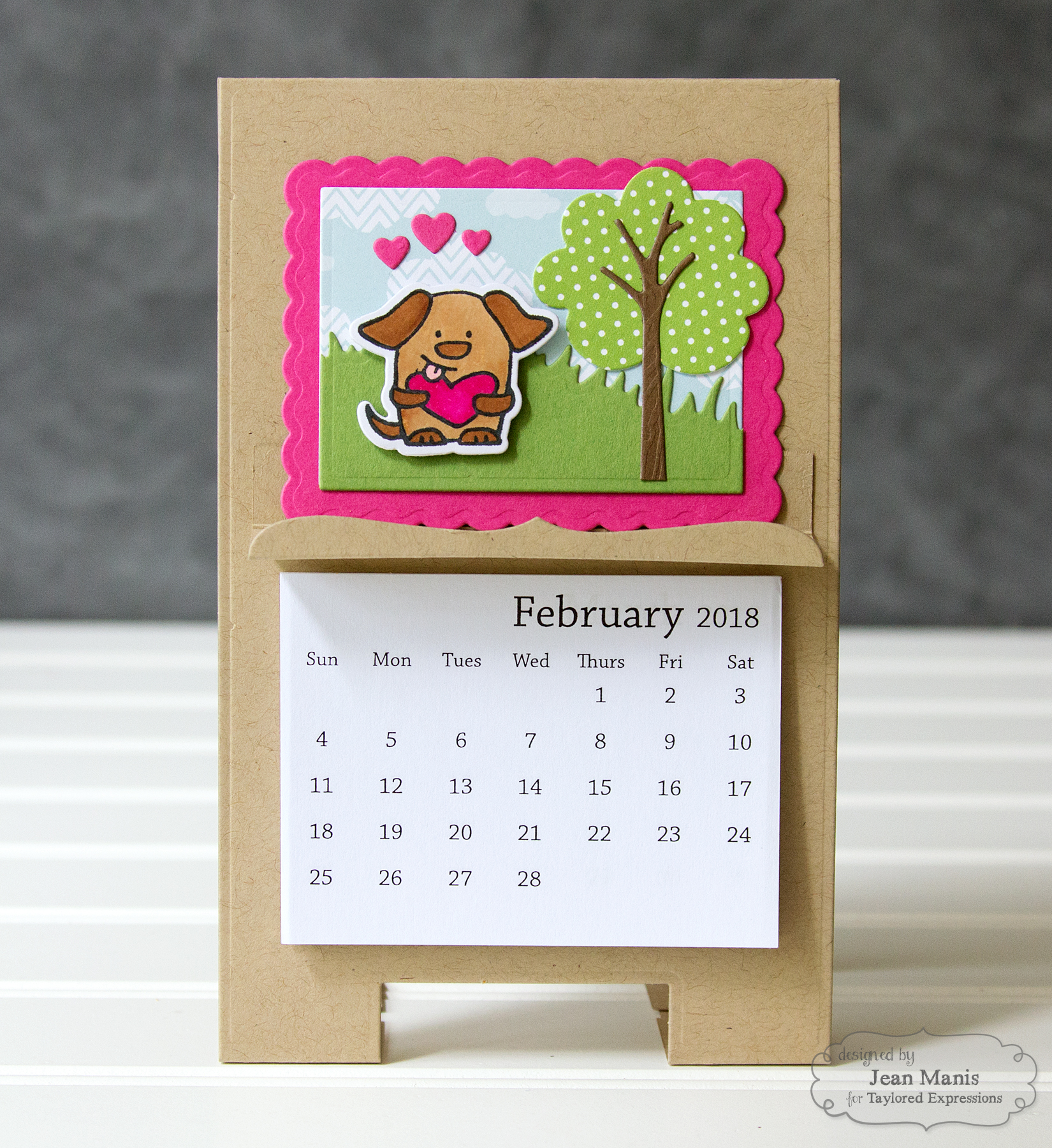 I followed the same formula for February. I used Build a Scene patterned paper, a die-cut grassy hill, and a tree cut with the Build a Scene – Trees set.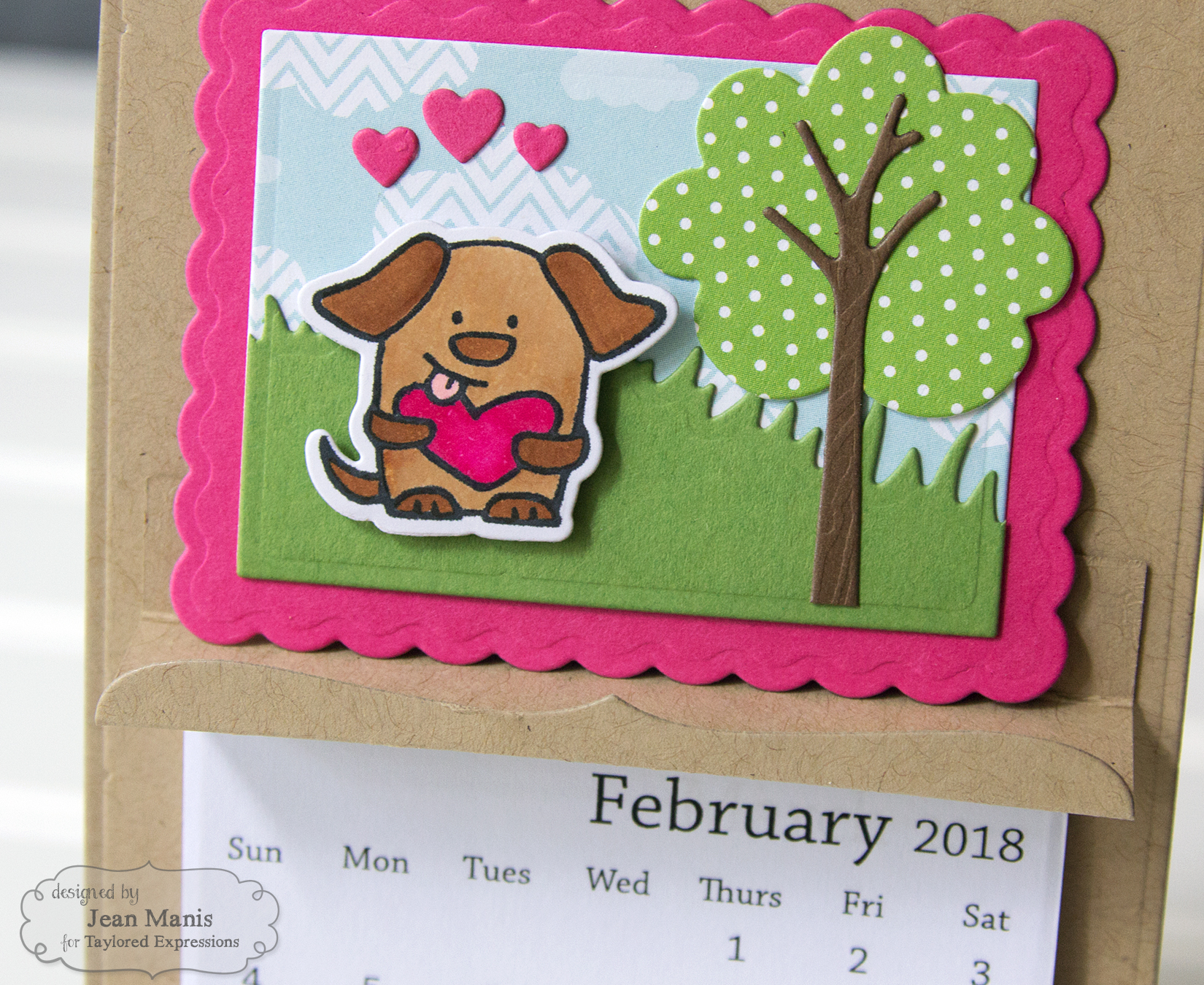 For March I used Build a Scene – Calendar – 5 x 7,  Build a Scene patterned paper,  Build a Scene – Trees set, and Build a Scene – Calendar 2.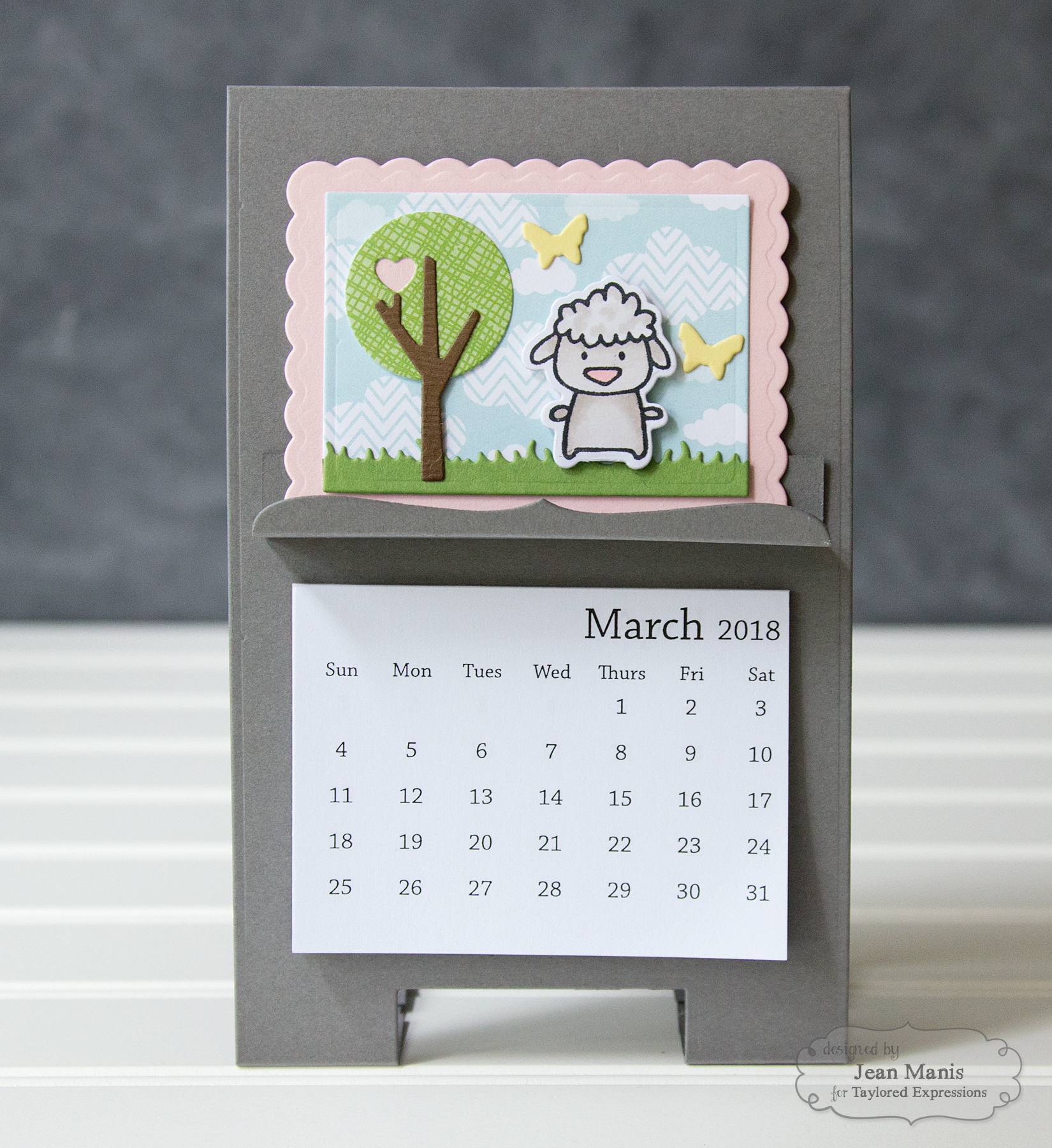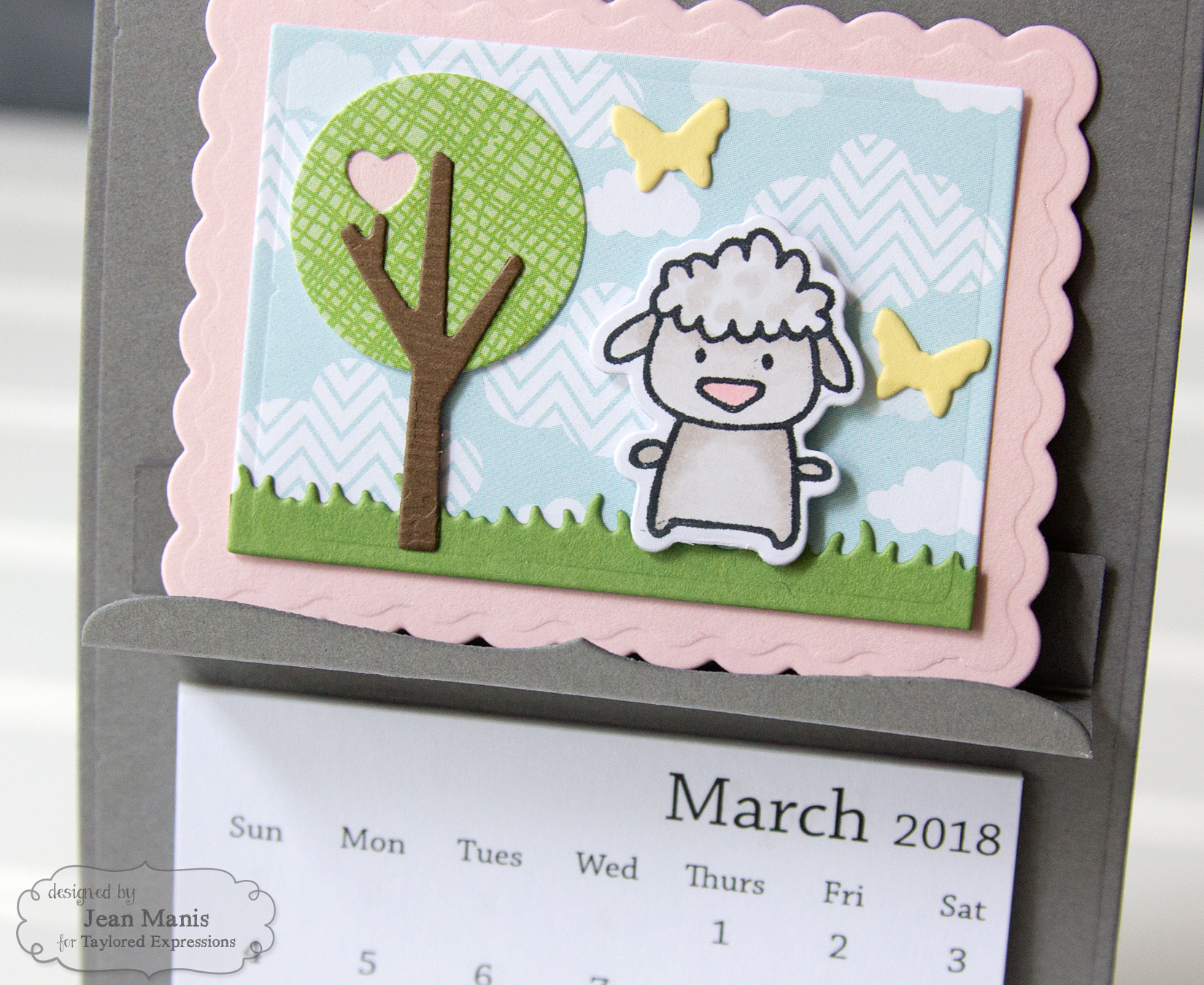 For the dark April skies, I used patterned paper from a new set being released Thursday – Playful Patterns – Savory. I added pieces from the Build a Scene – Calendar – 5 x 7 set and the Picket Fence Border.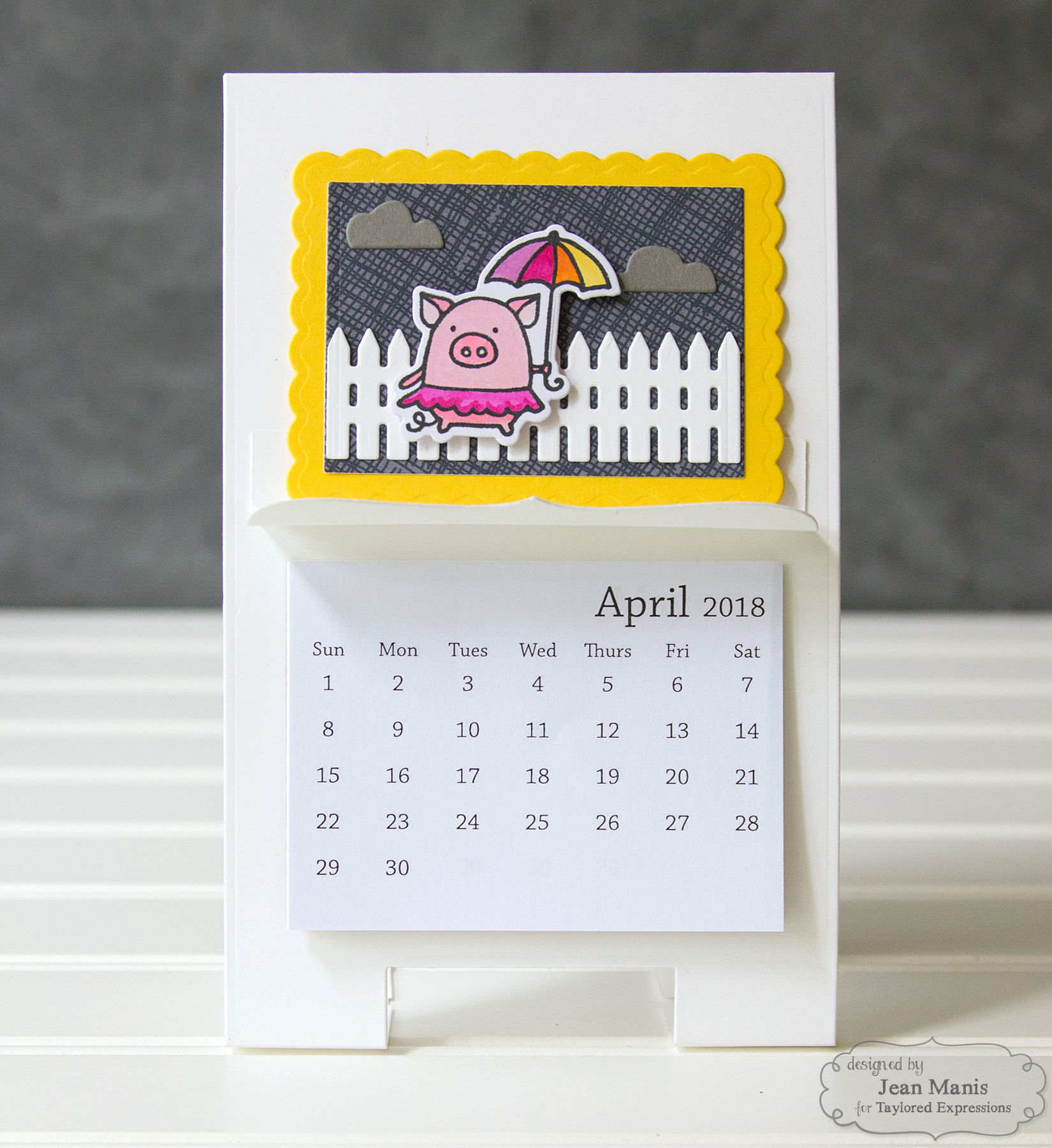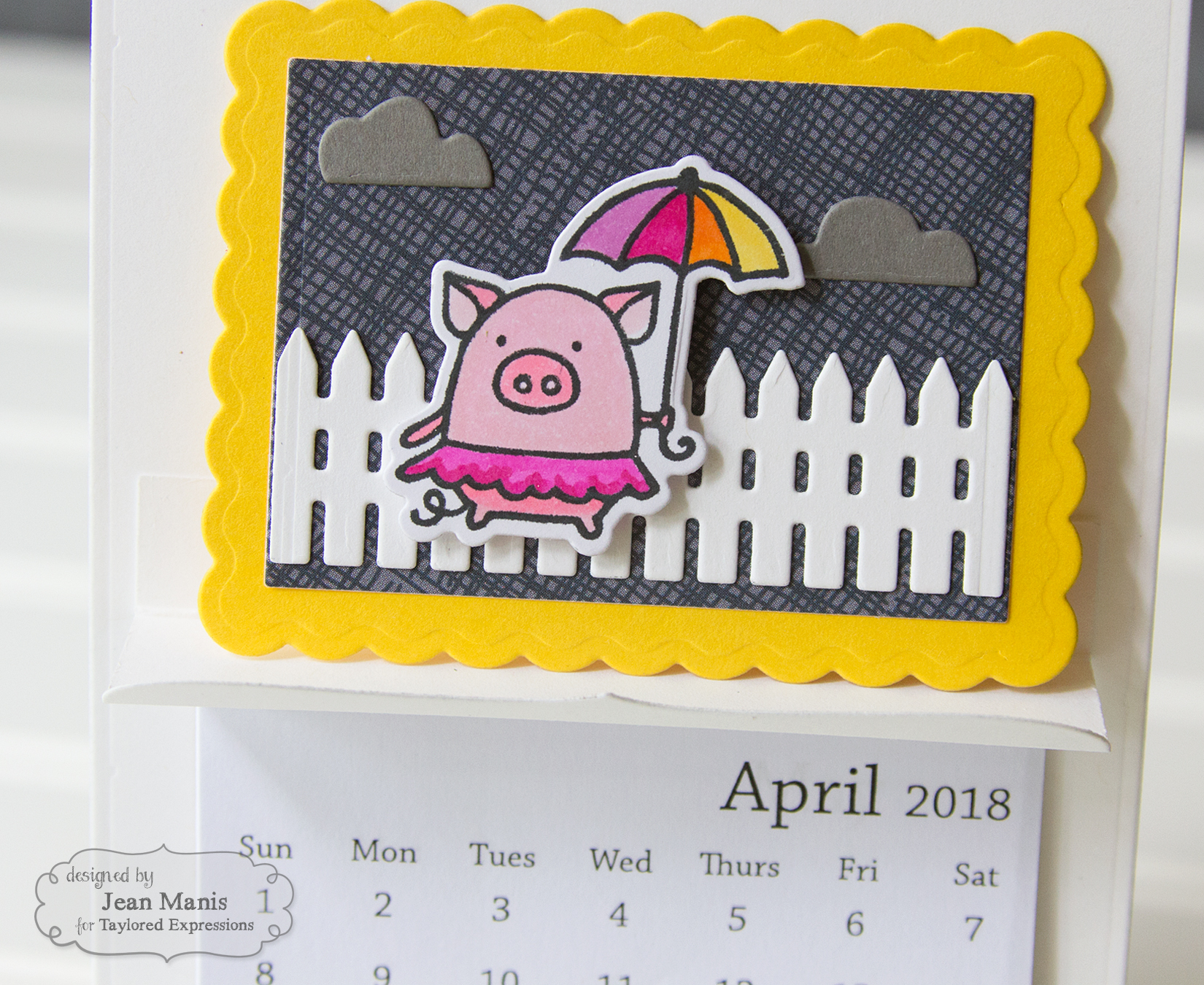 For a limited time, earn DOUBLE CRAFTY POINTS on the Display Easel die! If you're not a Crafty Points member, it's free and easy to join. Just create an account at the TE webstore and you're automatically enrolled to begin earning crafty points with every purchase. You'll earn 74 Crafty Points on the purchase of our Display Easel die! Offer valid on qualifying purchases made between 9am CST on Thursday, November 2, 2017 and 11:59 pm CST on Sunday, November 12, 2017 and only while supplies last. Crafty Points are only available on purchases made via the TE retail site: www.tayloredexpressions.com.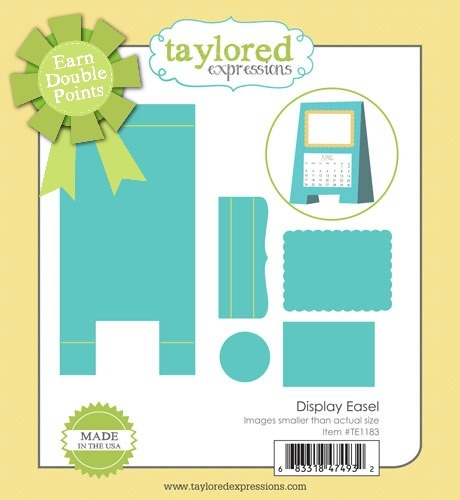 Taylored Expressions is celebrating Release Week with a giveaway during each day of sneak peeks! Visit the TE Blog to answer Taylor's Question of the Day for a chance to win one of the latest products before you can buy it!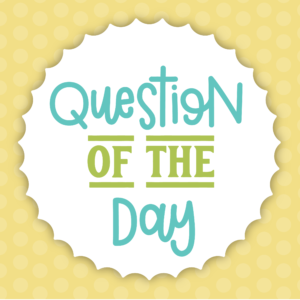 Thanks for visiting! On the TE Blog you will see more projects and product information, as well as a complete list of participating designers!