Hello! Today, I am sharing a holiday card inspired by the image shown for Merry Monday Christmas Challenge #263.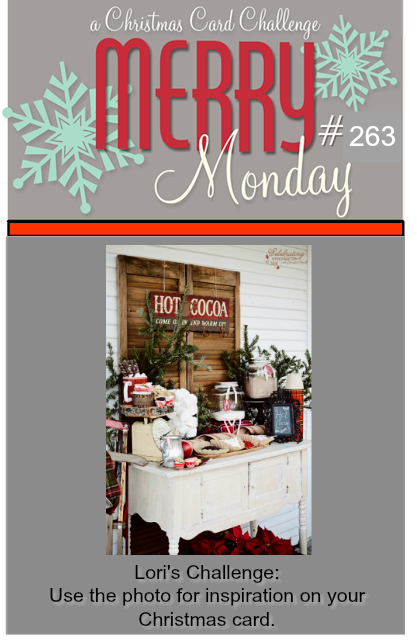 I really like this image and would love to set up this hot cocoa bar in my home! The cards from the team are fantastic! My card was most inspired by the one shown by Kelly Lunceford.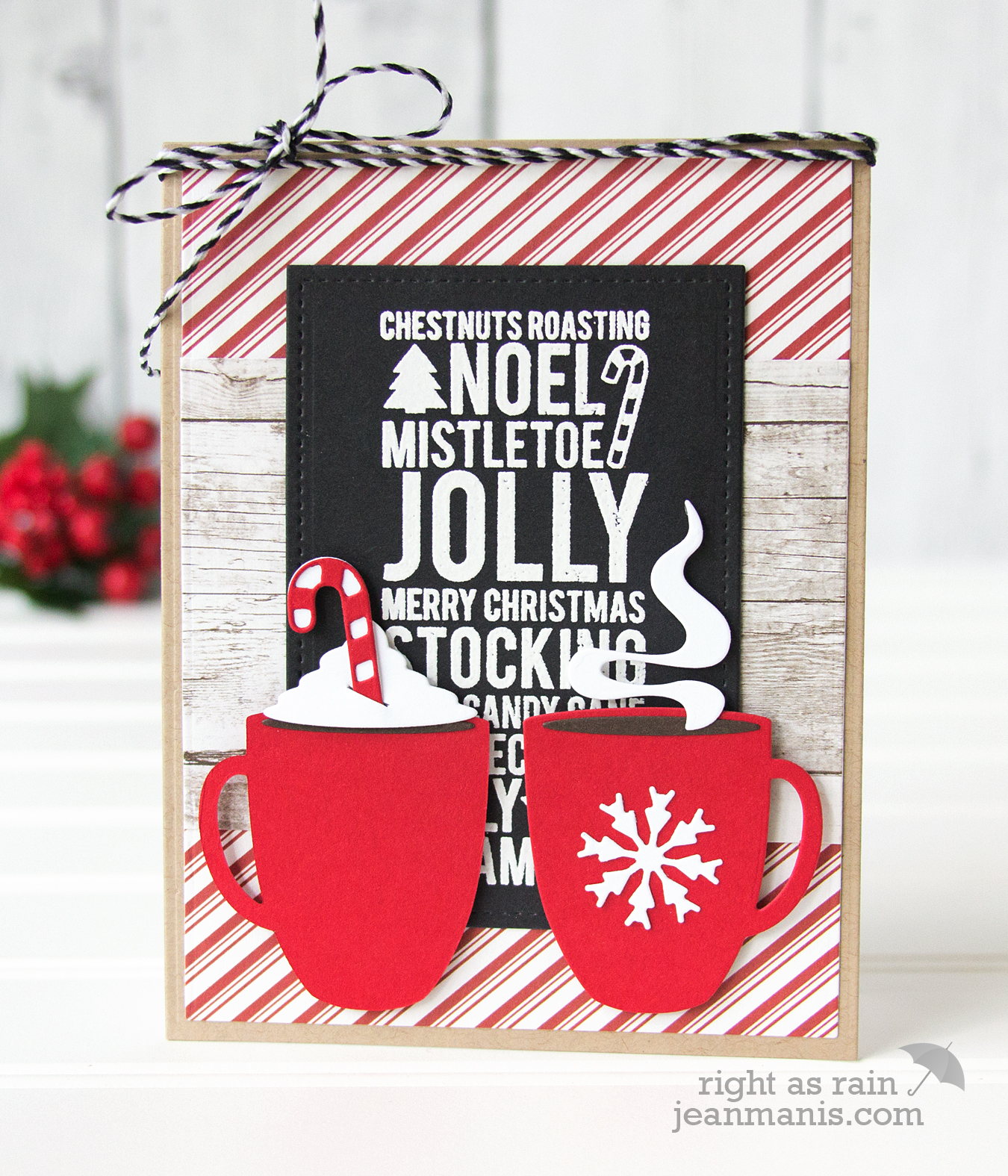 I went through my patterned paper and pulled out the woodgrain and the peppermint. I still have A LOT of patterned paper purchased in past years! The What's in Your Cup? mug is from Penny Black. The candy cane is from the CottageCutz Peppermint Latte set. The sentiment – Subway Series: Holidays – is from Fresh Squeezed Stamps (now retired).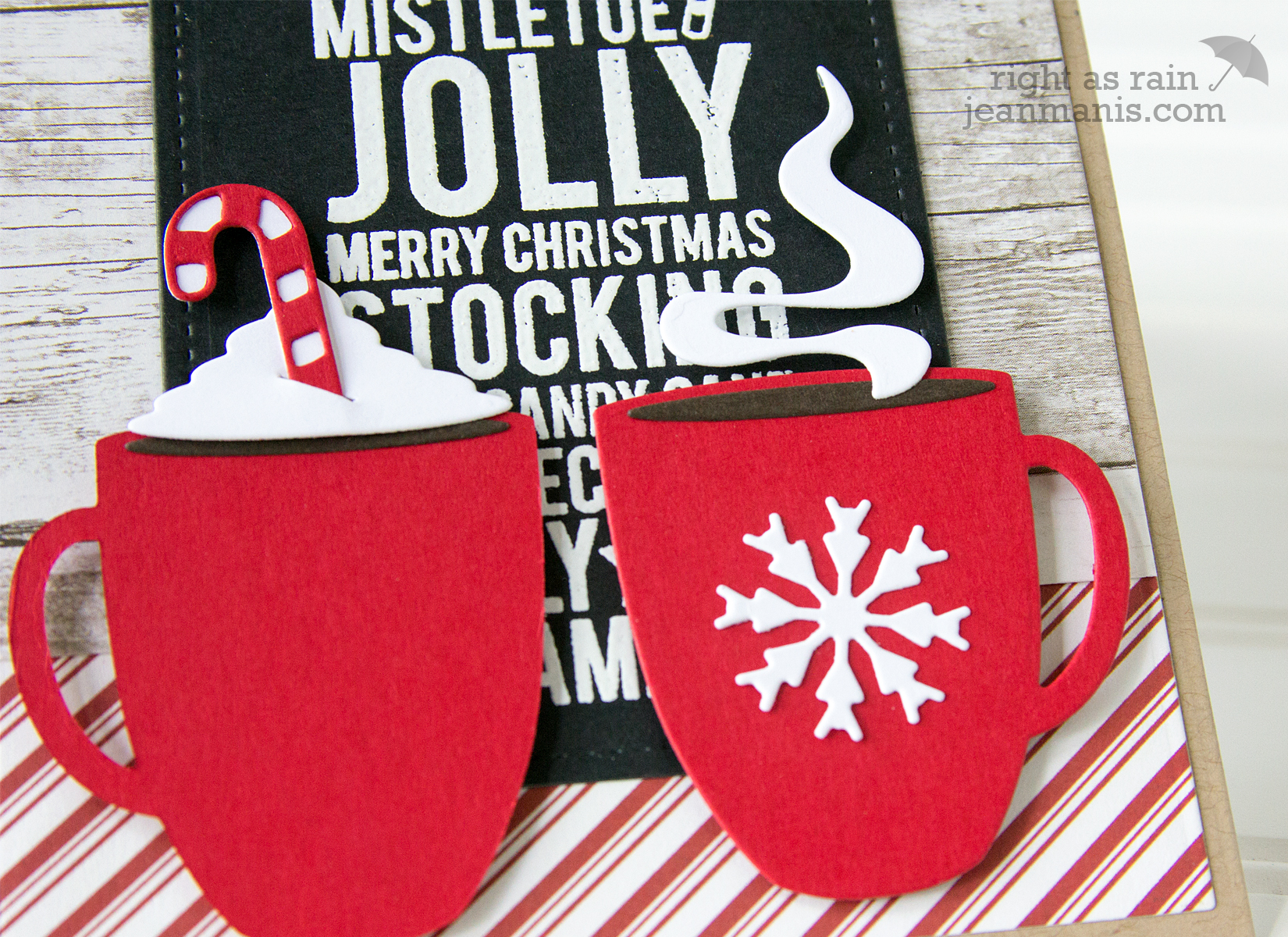 Yesterday my husband and I went to a local nursery to see their festive holiday décor. They have an assortment of themed trees including this one featuring kitchen items, candy canes, and gingerbread men.