This week the challenge at Summer of Creative Chemistry with Tim Holtz over at Online Card Classes is to create a tag, card, or other project using ARCHIVAL INK.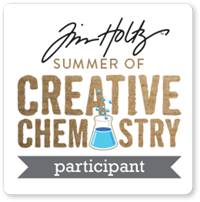 For the challenge, I created tags using the Dapper and Mixed Media 2 stamp sets with the Archival Resist technique. I stamped glossy cardstock with Archival inks and then applied Distress Inks to the background. Because of the difference in the properties of the two inks, the images stamped with Archival Ink resist the Distress Inks.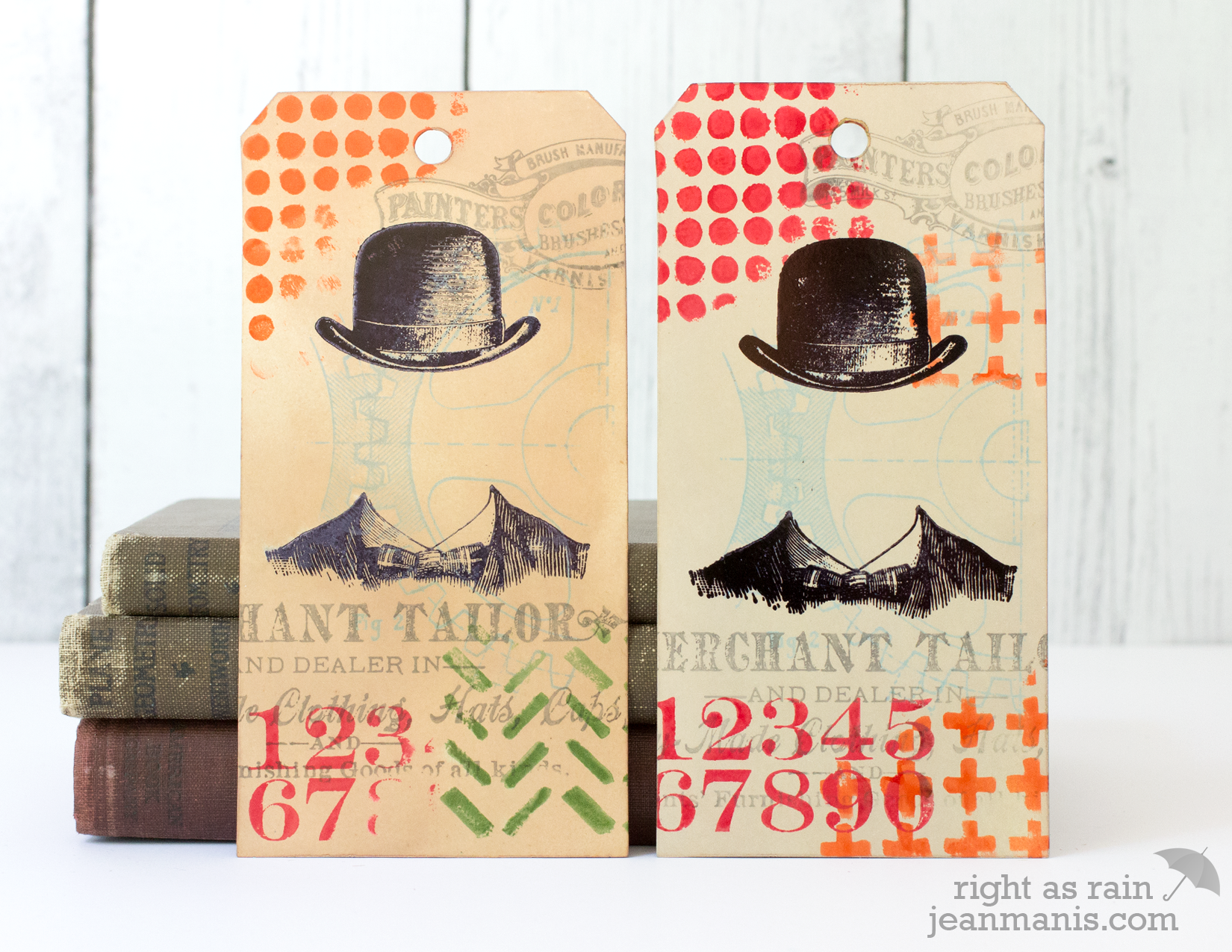 For the tag on the left, I stamped all of the images (including the hat and shoulders) before applying the Distress Inks. For the tag on the right, I stamped the hat/shoulders image after I colored the tag background, so it's more prominent. I made at least five of these tags trying different images and colors.
I also revisited the Distress Powder Resist Technique from Day Seven of Creative Chemistry 101. I liked the tag and the technique but wasn't entirely happy with the design.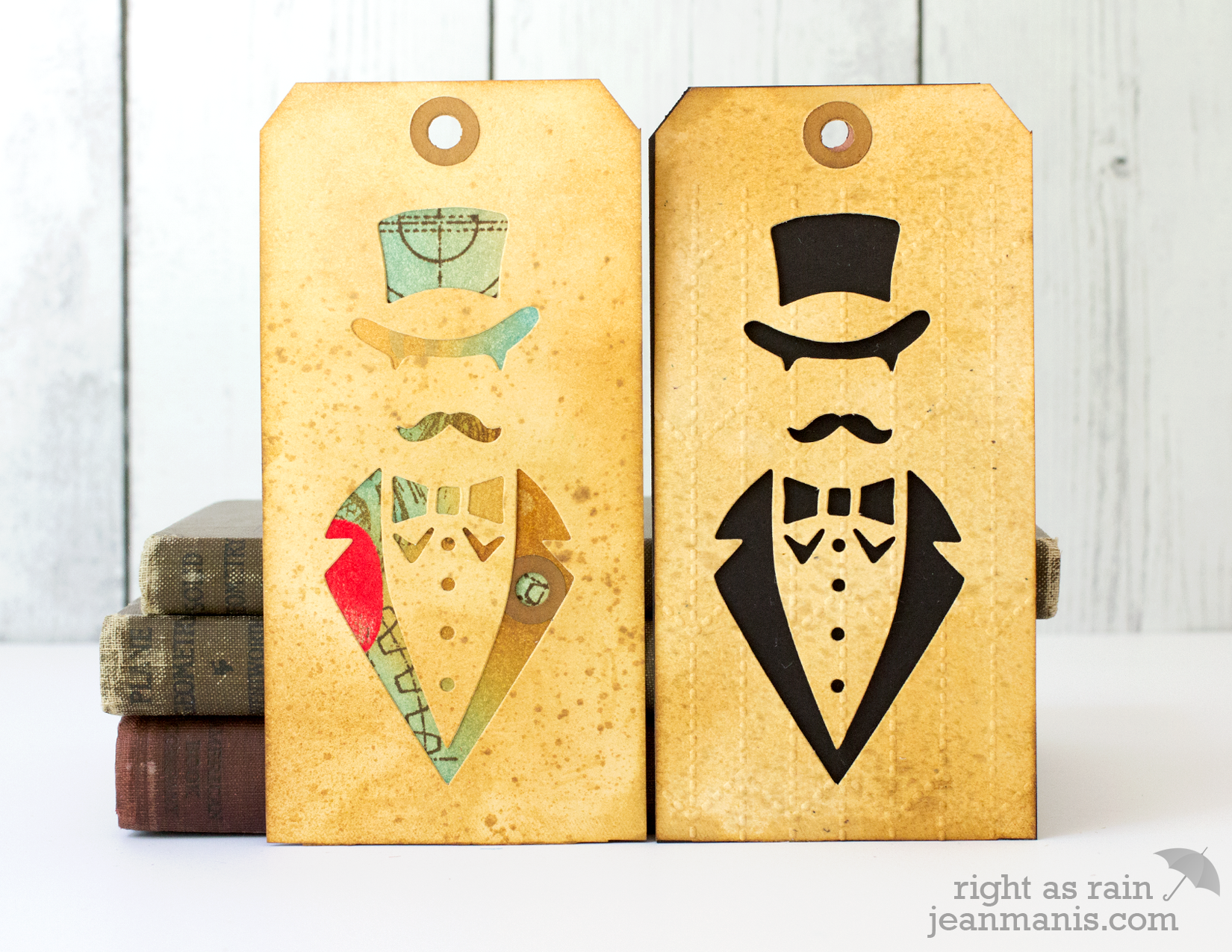 However, once I started creating tags similar to Tim's 12 Tags of 2016 – June, using the Sizzix Dapper die, I decided to cut up the tag I had made and used it to back the negative cut that the Sizzix Dapper Die creates (left).
I also cut another tag with the Dapper die, dry-embossed it with the Tailored Embossing Folder and backed it with a black tag (right).
Finally, I revisited last week's challenge to create with Perfect Pearls and Distress Inks and Stains.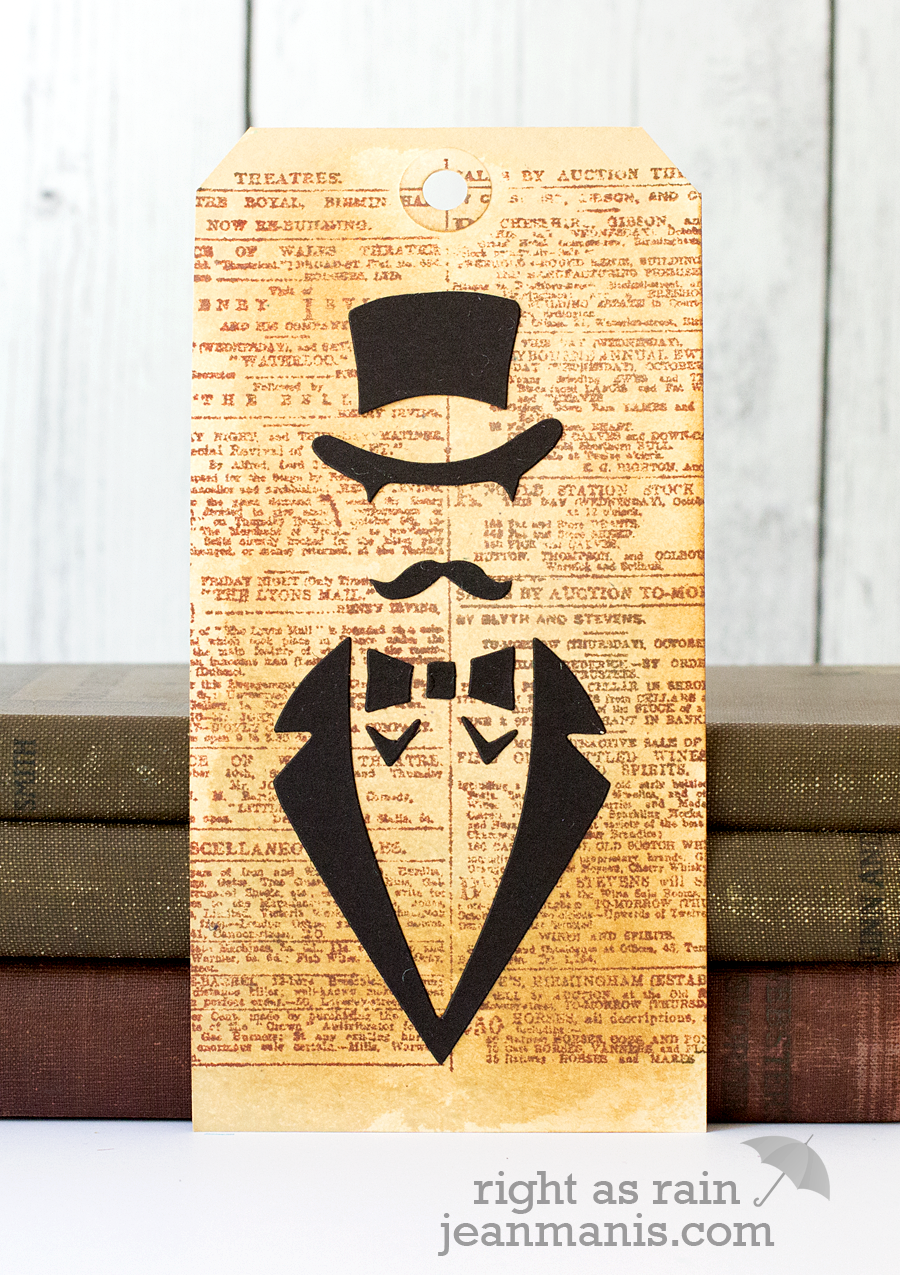 I used Heirloom Gold Perfect Pearls on a tag stamped with the Distress Ink Newsprint background and glued on the positive pieces from the Sizzix Dapper Die.
Mixed media is fun as long as you allow yourself to experiment!
Supplies: Sizzix Dapper Die