Welcome! Today I'm sharing layouts I created with this month's Simple Scrapper Premium Membership templates, as well as this month's Story Starters. Click on the images for supplies used.
Although I often scrap seasonally, I scrapped the this layout about a vacation we took in 1995 because I found my husband looking at the photo on his computer. I figured that if it meant that much to him, it was probably a memory worth documenting! The photo was taken with a film camera, and we have a scanned version in our photo database.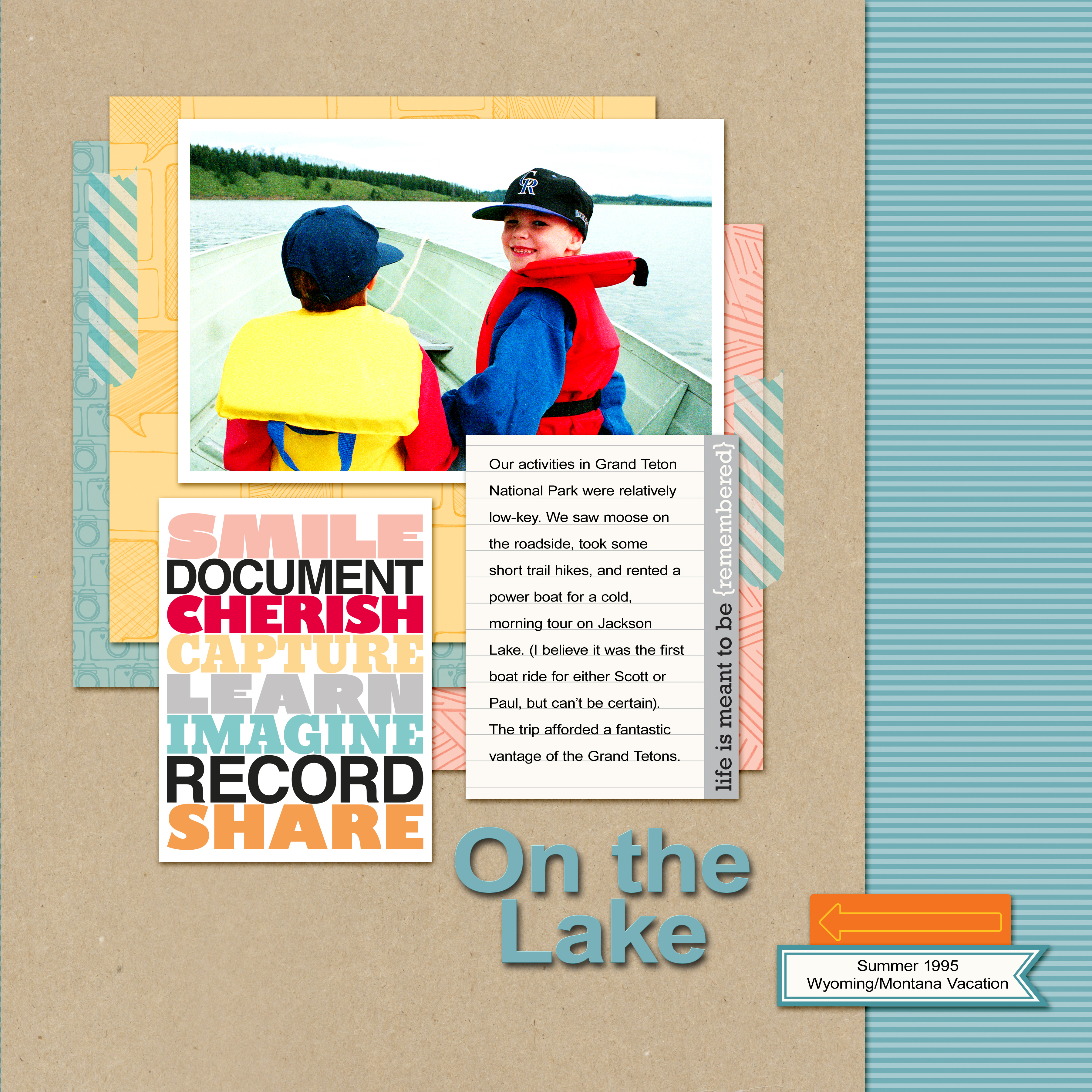 This past month, the Simple Scrapper Membership took part in a "Stash Bash." Jennifer Wilson encouraged us to use up our supplies in the process of organizing them. I had chosen these heavily themed papers by My Mind's Eye a couple of years ago specifically for these photos of my husband during our vacation in 2006 to Belize.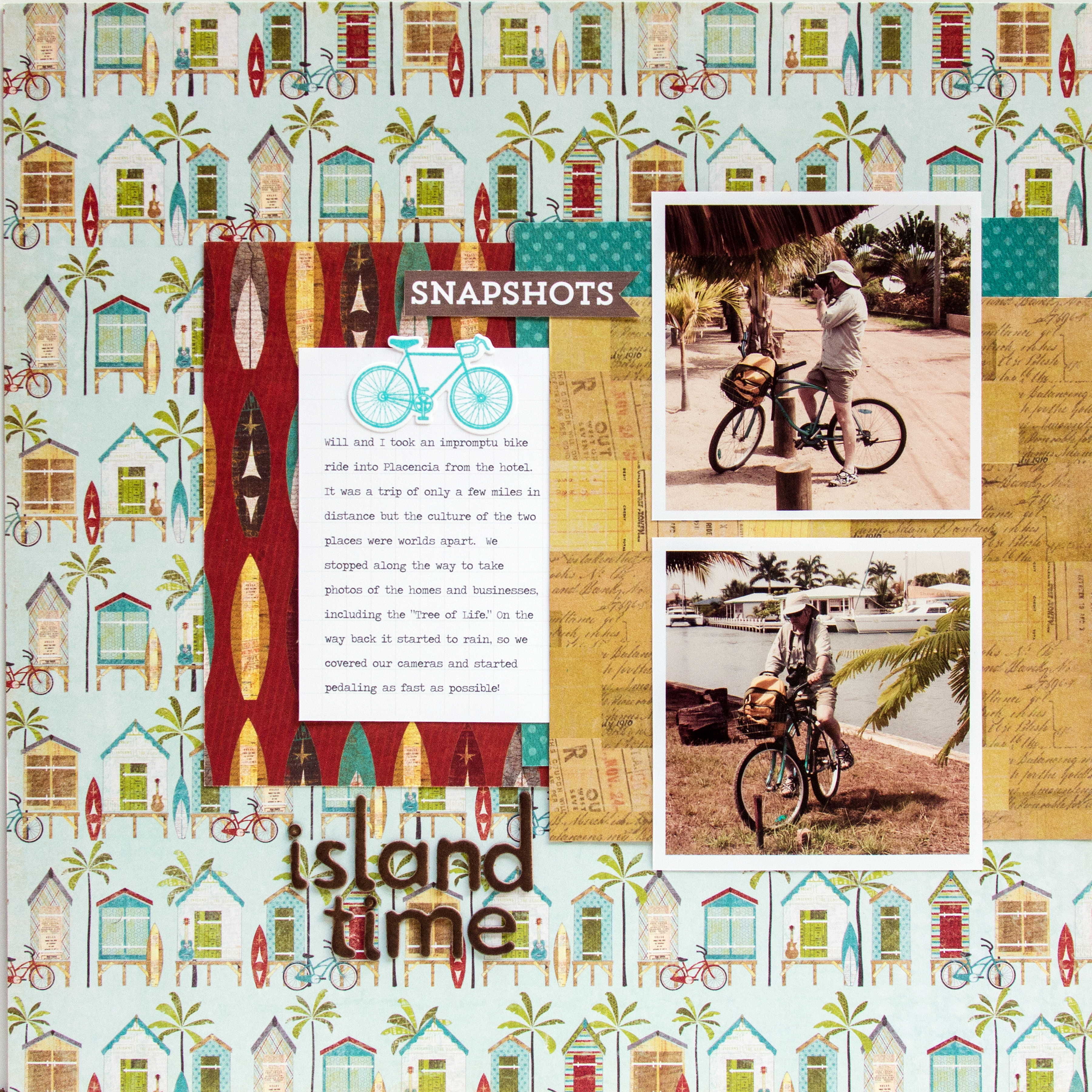 Finally, I used the Story Starter – "Combine photos from different cameras on one layout to tell a more complete event story" –  to scrap a different memory from my wedding than I have in the past. The top photo is one that I took of my reflection in a mirror. Both of these photos were originally color, but I felt that they worked better with one another as black and white photos.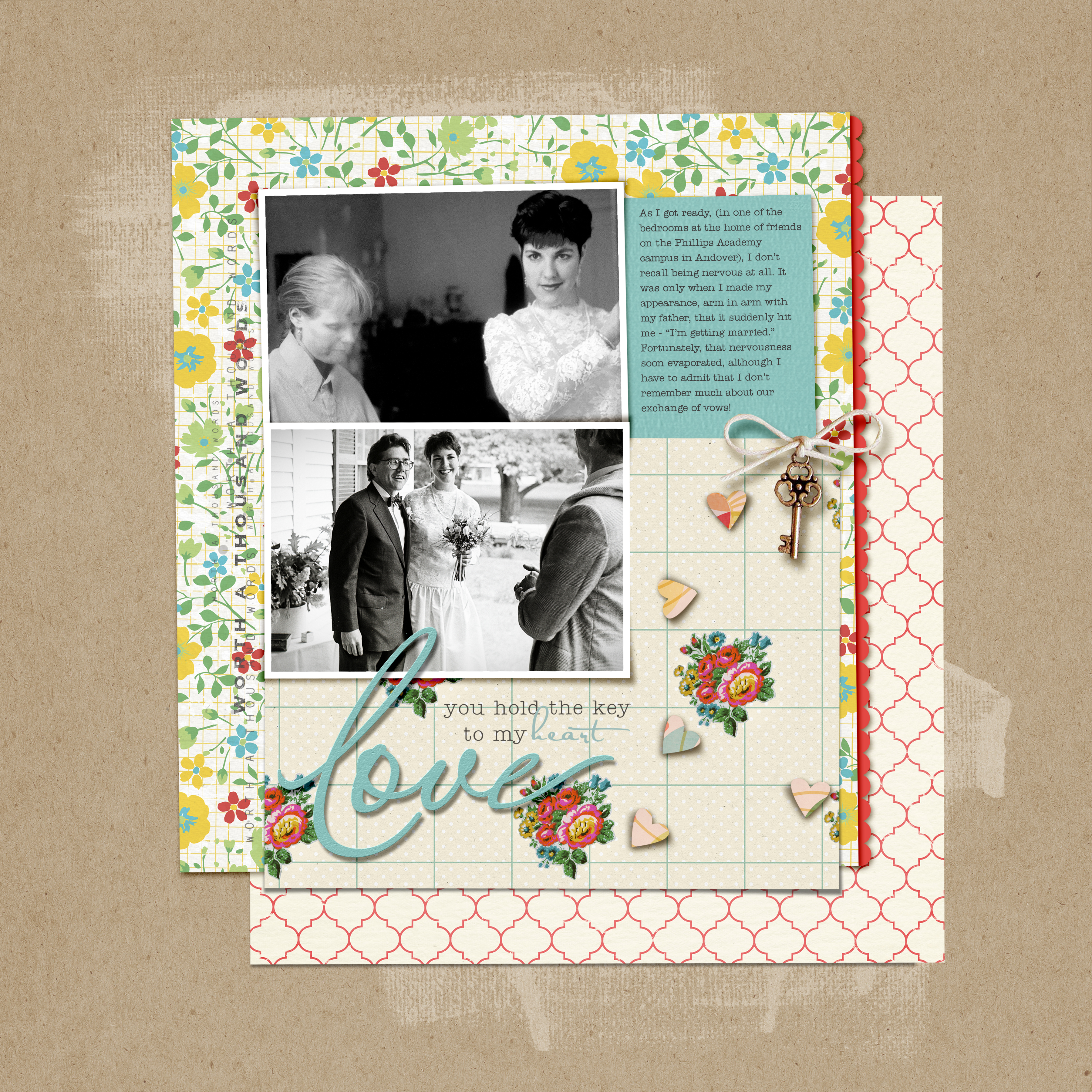 Use the Rafflecopter widget below to enter a giveaway for a one-month trial membership at Simple Scrapper. There are three ways to enter and three winners will be selected. To be eligible, you must enter by 11:59pm CDT on Wednesday, May 8.
a Rafflecopter giveaway

Check out the fabulous inspiration from the rest of the Simple Scrapper Design Team:
Simple Scrapper (Jennifer Wilson)
Lisa Corbin-Polak
Ronnie Crowley
Margrethe Aas Johnsen
Amy Kingsford
Samantha Landay
Pam Lozano
Aimee Maddern
Van Nguyen
Melissa Priest
Mandy Ross
Celeste Smith
Sara Strickland
The Premium Membership at Simple Scrapper provides skills and shortcuts to help you simplify and find more meaning in your memory keeping. Each month members receive a new collection of sketch templates and Story Starters, story-focused prompts for pages and projects. Want to work with our collections for FREE? Simple Scrapper is having a call for new team members.