Welcome! Today I'm sharing layouts I created with this month's Simple Scrapper Premium Membership templates, as well as this month's Story Starters. Click on the images for supplies used.
This month I scrapped photos from December and New Year's Day. First up is a layout about the annual trip my husband and I take to a local nursery for our holiday greenery.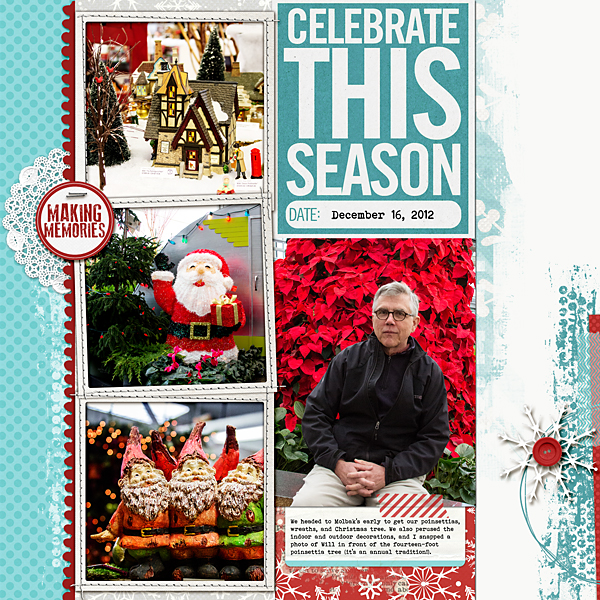 I can count on one hand the photos that we took of our two sons in 2012. So as 2013 was rung in, I insisted we celebrate with a photo! We headed up to Snoqualmie Pass for a quick, and cold, photo at the base of the ski area.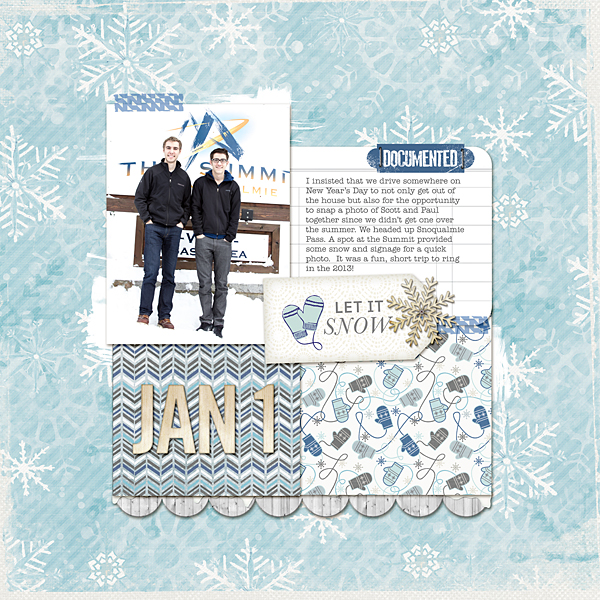 For this month's Story Starters theme – "Hopes and Dreams" – I compared the hopes and dreams for my eldest son from two different time periods. What better time to "take note" than upon a life event such as graduation. The photo on the left was taken at his college graduation in December; the photo on the right was taken when he was about nine months old.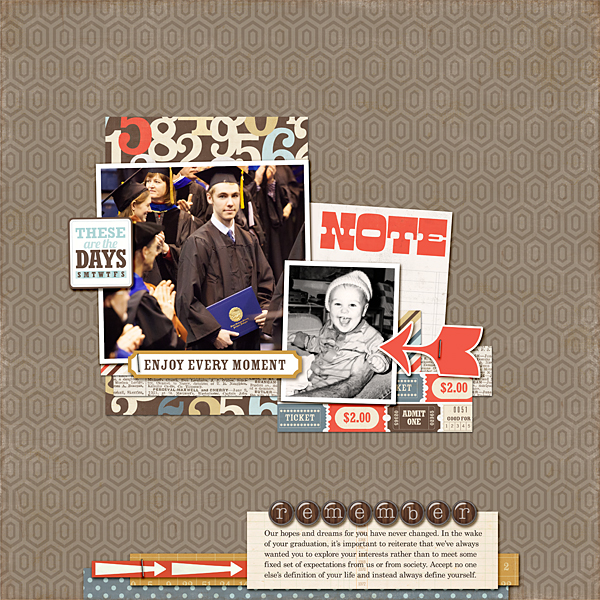 Want to win a one-month Simple Scrapper Premium Membership? Visit the team member blogs and look for the entry link. Entries will be pooled and one winner selected at 11:59pm CST on Wednesday, February 6. You may enter from multiple blogs. Use this link to enter  for a one-month trial membership: http://ow.ly/ctrlx.
Check out the fabulous inspiration from the rest of the Simple Scrapper Design Team:
Simple Scrapper (Jennifer Wilson)
Jeryn Carlisi
Lisa Corbin-Polak
Ronnie Crowley
Michele Holcomb
Holly Humbert
Margrethe Aas Johnsen
Amy Kingsford
Samantha Landay
Pam Lozano
Aimee Maddern
Lauren Hague Madsen
Van Nguyen
Melissa Priest
Mandy Ross
Sara Case Strickland
The Premium Membership at Simple Scrapper provides skills and shortcuts to help you simplify and find more meaning in your memory keeping. Each month members receive a new collection of sketch templates and Story Starters, story-focused prompts for pages and projects.