This card was one of those that came together as I was creating other Halloween cards. I made use of the patterns from the We R' Memory Keepers "Bewitched" paper pad (one of my favorites this year) with the addition of a few stamped and die cut items.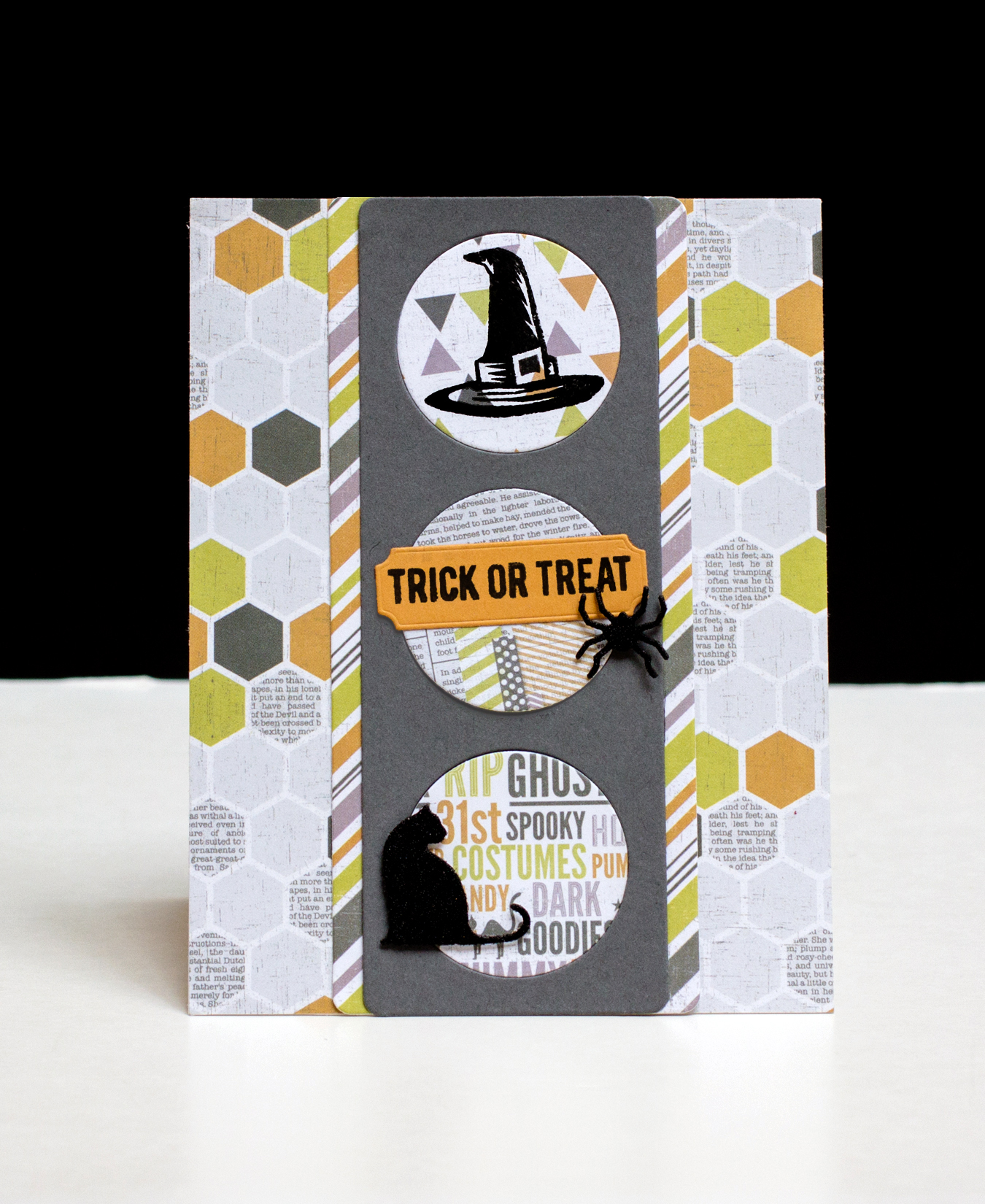 Have you bought your Halloween candy? Last Halloween, we had trick-or-treaters for the first time in years (lots of new families with small children have moved into our neighborhood over the past year). I've got the candy stocked!
As for the title of this post – "Bewitched" – besides being the name of the patterned paper pad I used, it's also one of my favorite childhood television series. The one thing I could never understand about that show – why didn't Darrin let Sam use her powers to clean the house!