The winner of this challenge will receive three digital stamps from Some Odd Girl.
For my card, I was inspired by the color scheme of bright blue, red and white in the inspiration image, as well as the holiday theme.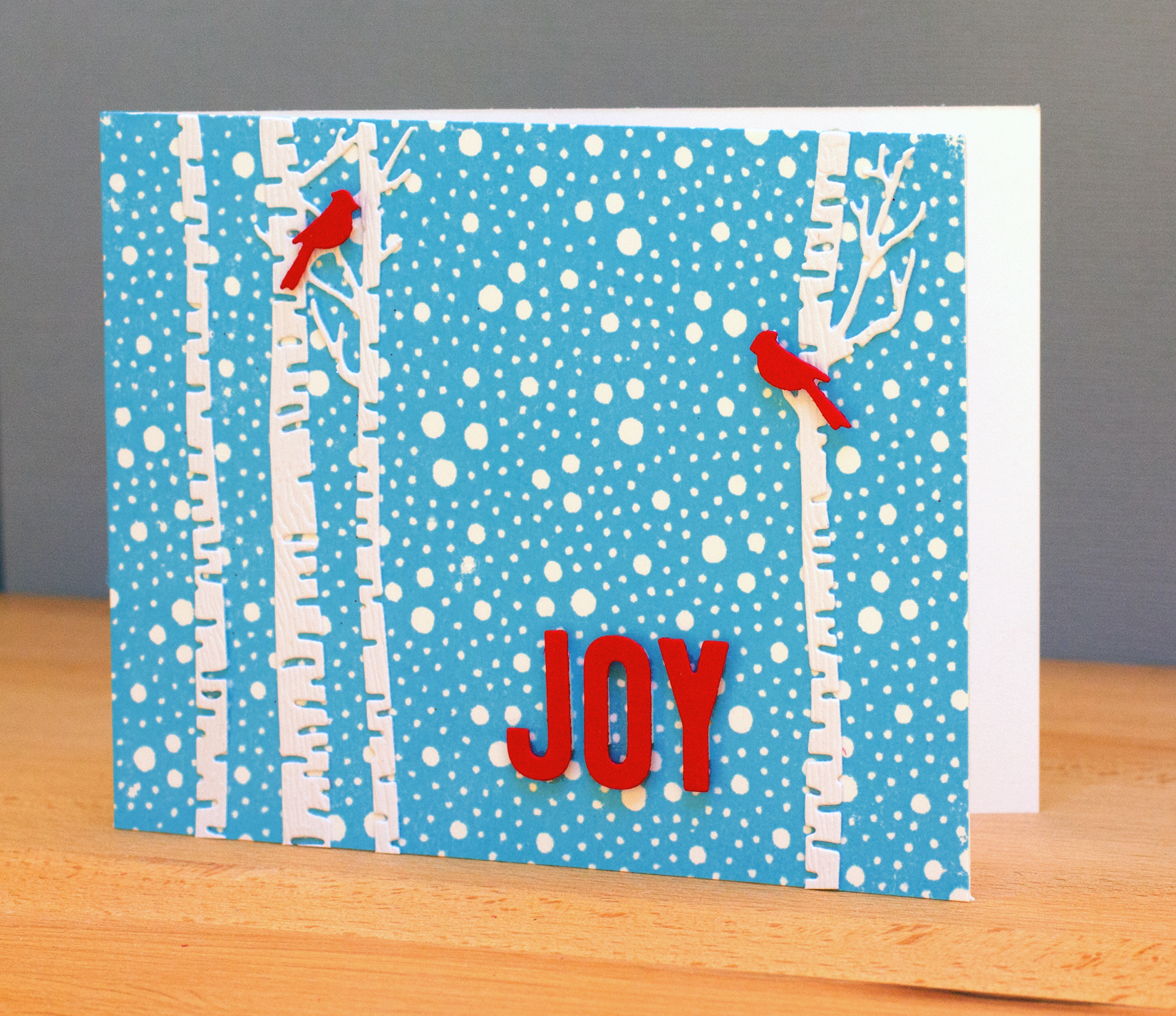 I stamped Penny Black's Crystal Pattern [40-162] background stamp with Bahama Blue ink for my background, onto which I added the die cuts. Yes, this card does look a lot like the tags I shared last week! (I actually had this card made several weeks ago for this challenge.) I've gotten a lot of mileage out of those birch die cuts.
Now, it's your turn. Head on over to the Pinspired Challenges blog to see the creations from the rest of the "Pin Heads" and find out the details for playing along. Three runner ups will be chosen and will win a "Pin Pal" badge for their blog. The winner will win a "Pin Perfect" badge for their blog, as well as the Some Odd Girl prize. We can't wait to see your creations!
Supplies: Penny Black's Crystal Pattern [40-162] background stamp