Hello! I'm playing along with the CAS(E) this Sketch #186 Challenge. At first glance, I wasn't going to participate with this sketch, but the sketch nagged at me to give it a try!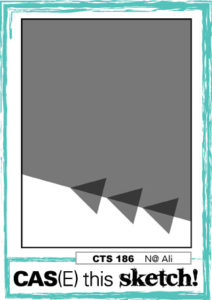 I pulled out the Stampin' Up "Lots of Joy" set, which I'd never used, for the plaid trees and let the American Crafts patterned paper (last season's? the season before?) do the talking!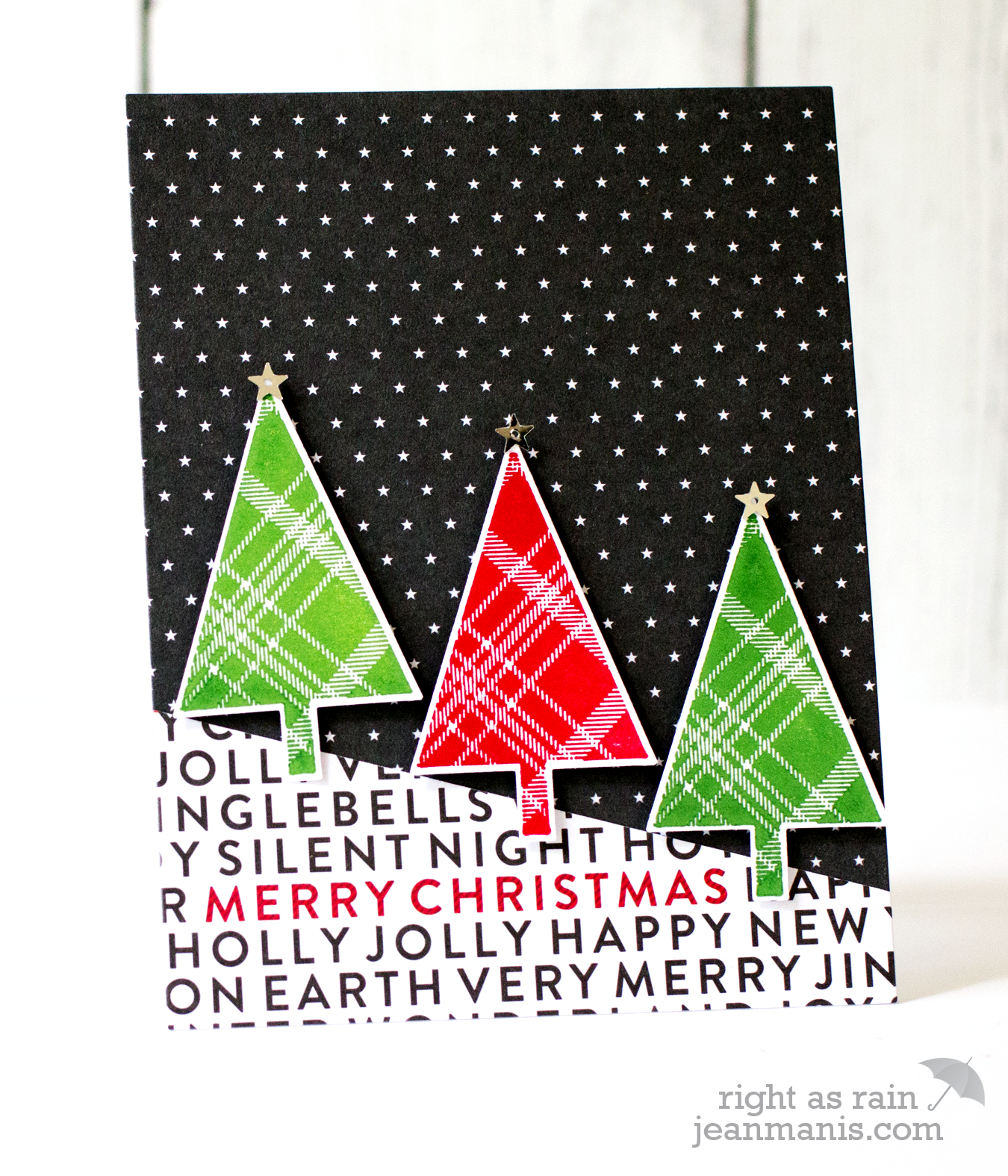 I added some Pretty Pink Posh star sequins to the tops of the trees as they looked decidedly unfinished without stars!